What is A Bothy Bag?
A bothy bag is a form of emergency shelter. It's ideal for hikers and backpackers – people who travel light and don't usually have a tent.
You may already be familiar with the concept if you've ever used a bivvy.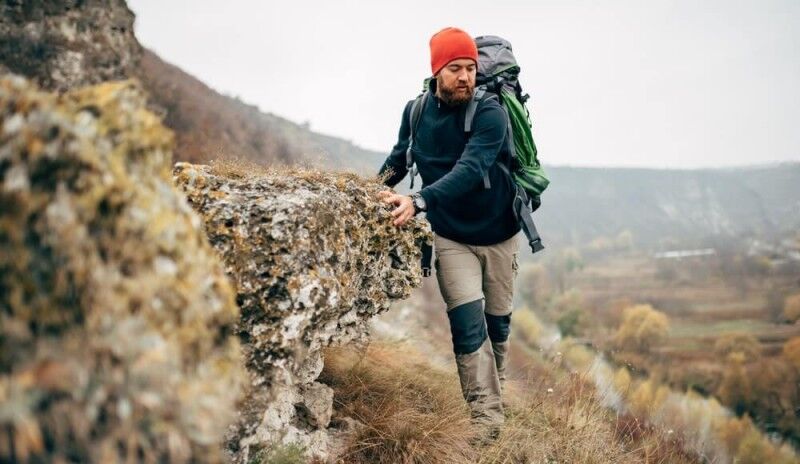 The main difference between a bothy and a bivvy is orientation. Bivvies are typically used horizontally, like a sleeping bag, while a bothy is more like a tiny tent.
So, what's the point of having a bothy bag?
Consider this scenario; you're out on the trail with your friends. It's a wet, drizzly day. One of them slips and breaks an ankle, or suffers some sort of injury that stops them from being able to walk.
You call for help, but there's no telling how long it'll take for them to get to you. In the meantime, the party has stopped moving.
Everyone is going to begin cooling down. In wet conditions, this means people will be getting chilled soon – or worse, be exposed to hypothermia.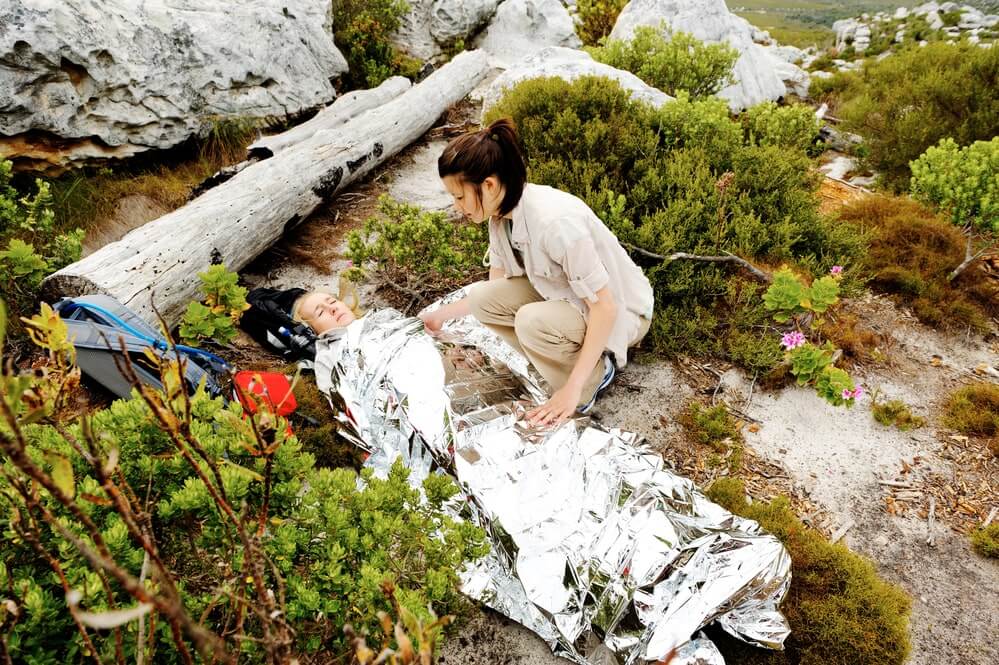 You can put an emergency blanket on the ground, but it will only do so much. This is where a bothy bag comes in.
A bothy unfolds into portable shelter. Different sizes can fit multiple people, with your standard bag accommodating two-to-four.
By staying in the bothy bag, your group will remain warm and safe while you wait for help to arrive, or in non-emergencies, while you wait for the night to pass or weather to clear.
Features
Let's take a look at some of the features of a standard bothy bag.
1.) Portability
Some bivvy/bothy bags condense to the size of a soda can. One of these is the S.O.L, which we'll discuss later.
2.) Seating
Some bothy bags actually come with built-in seating! This extra layer between you and the ground can make all the difference in survival and comfort.
3.) Ventilation
Bothy bags come with built-in venting to keep airflow circulating. You likely won't have to worry about getting too hot.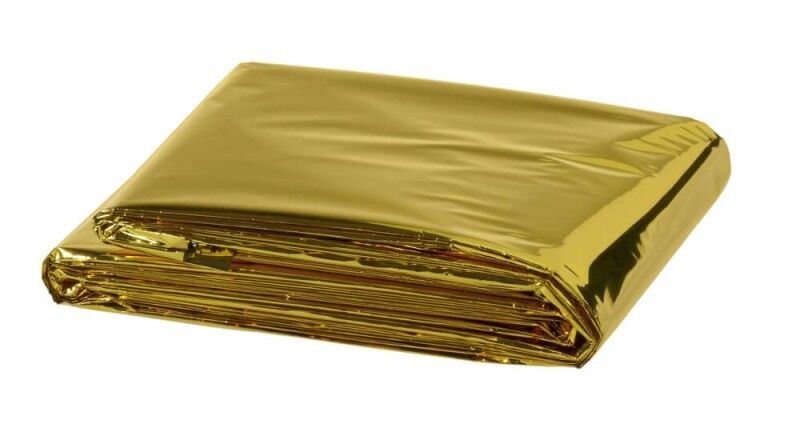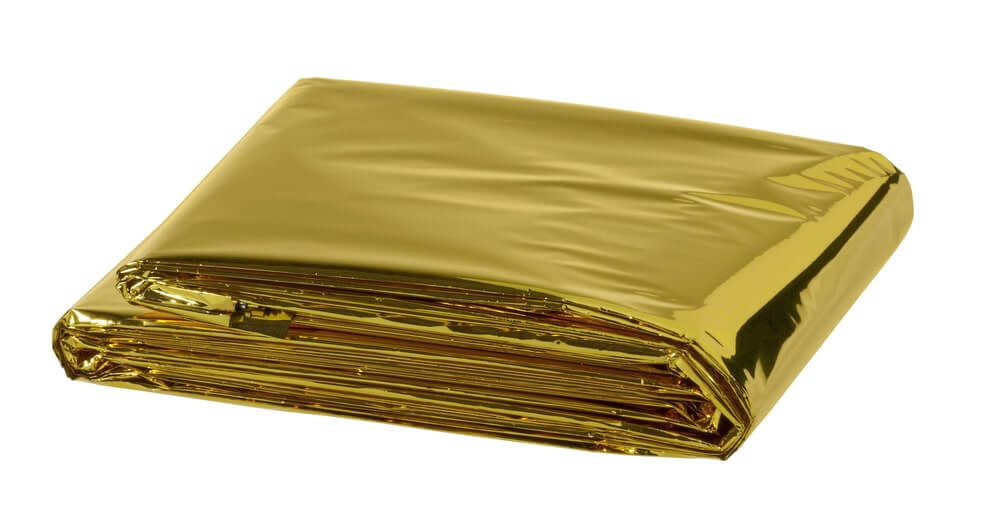 This also prevents condensation from building up inside the bag.
4.) Windows
Bothy bags often feature a plastic window. This window lets light in and gives the occupants an easy view of their surroundings.
5.) Peace Of Mind
Hike worry-free knowing you'll be prepared if something goes wrong. A bothy or bivvy will provide protection through bad weather and long nights.
Purchasing Bothy Bags
Are you interested in having a bothy bag on hand? Here are two of your best options:
The Cheapest Option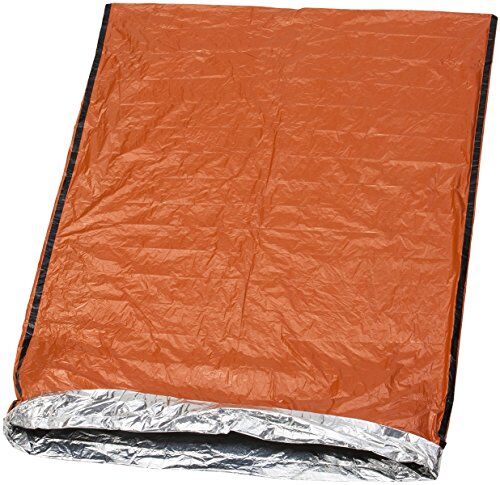 The S.O.L. 2-Person Emergency Bivvy is one of the smallest you'll find. As mentioned previously, it can condense down to 12 oz – the same size as a can of soda.
The S.O.L. is made of tear-resistant material that won't give you a headache during setup or use. It can be reused again and again.
It's weatherproof and, when used correctly, will keep out rain and snow.
The Amazon listing offers a few different colors and styles. The cheapest is $16.
For Big & Tall
If the S.O.L is making you feel claustrophobic, try the Terra Nova Bothy Bag 2. The Terra Nova comes in 4 sizes, with the smallest weighing 14 oz when condensed.
The largest is 50 oz.
The Terra Nova comes with ventilation and a small, plastic window.
Unfortunately, this particular bothy does not come with a floor. You can substitute with an emergency blanket.
As of this post, Amazon does not sell the Terra Nova directly, but there are several third-party sellers you can purchase it from. The average price is $140.
What's the difference?
So, which is better – the S.O.L. bivvy or the Terra Nova bothy?
The S.O.L. beats out the Terra Nova with size and price. If you're on a budget, it's the one to go for.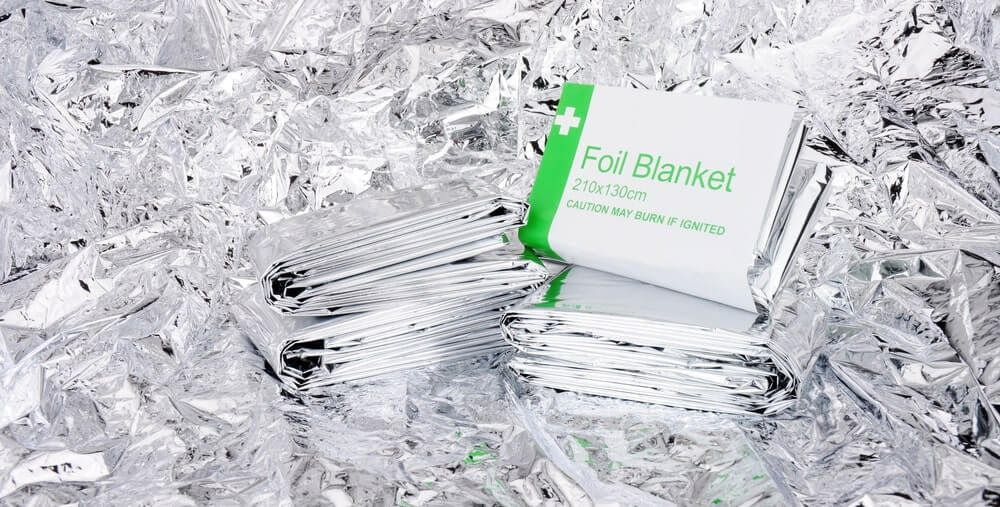 However, the Terra Nova is roomier, and has more features. If you need the extra space, and already have/can obtain flooring of some kind, then you should get the Terra Nova.
These bags are great in a crisis, for unexpected overnight stays, or even just to improve your lunch break. They set up and transport easy, making them a great choice for backpackers, hikers, and outdoor enthusiasts everywhere.