Car camping is not necessarily the act of sleeping in your car while on a road trip. Rather, it involves packing your vehicle as organized as possible with the right gear for an enjoyable journey in the great outdoors.
When car camping, keep in mind that you'll need to bring everything that you plan on eating and drinking plus the tools and equipment to prepare and serve your meals. As well, sleeping provisions need to be considered.
In order to pack everything you need into a tight area of your car or van, everything needs to be compact, collapsible and portable. As well, items that require energy should be rechargeable using your 12-volt outlet.
Both novice and experienced campers can make car camping enjoyable and fun if you pack the right items. It is the ideal way to get outdoors and connect with nature.
The ultimate guide to a pleasant camping experience includes certain essentials.
The Perfect Campsite
It is a good idea to decide where you want to go before you start packing your vehicle. Begin with some research about campgrounds in provincial parks, state parks and national parks.
For the novice camper, it is recommended that you book a campground over the phone or online. Booking ahead of time confirms your reservation so you won't have to dash around looking for a site at the last minute. Make your reservations early; many campgrounds fill up fast, especially the good ones.

A few campgrounds are on a first-come first-serve basis. This type of camping is good for a spontaneous journey. Keep in mind that you need to be flexible with your time and have the resources to continue driving if a campsite is booked.

Just because you are camping does not mean you have to "rough-it". Many campsites have showers, laundry facilities, electrical outlets and even playgrounds. Generally, the more remote an area, fewer amenities are offered.
Camping Necessities
After you book your reservation it's time to organize your equipment for camping. Keep in mind that camping does not require that you buy a lot of expensive gear.
Just have the essentials so that you and your friends or family is comfortable.
Tent
The ideal tent is waterproof. Also consider the size you need.
Generally use a larger tent than anticipated. For instance, a four-person tent will comfortably fit 3 people.
Also, make sure the tent comes with a groundsheet and a carry bag.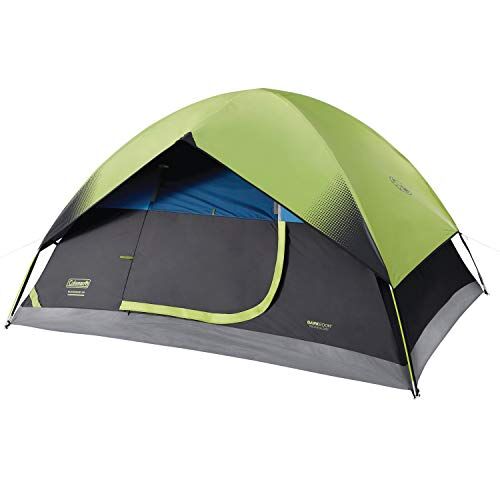 Sleeping Bag
Sometimes finding the right sleeping bag can be a challenge. Generally, it is best to select one that is rated for the season you want to go camping.
A three-season bag is perfect; it keeps you warmer on cold nights but not too hot in the summer night. For instance, the Kelty Cosmic 20, is the ideal lightweight down bag for 3-4 Season camping, hiking and backpacking.
Clothing
When it comes to clothes, pack light. Keep it simple like a couple tee shirts, a pair of shorts, khakis or denims, a rain jacket and fleece. As well, pack a lot of socks and some thermal underwear in case the weather gets cold.
Equally; bring a swimming suit, wash clothes and some towels.
Toiletries & Personal Items
You can never go wrong with an extra roll of toilet paper. Also pack personal items like a toothbrush, nail clippers, shaving kit and other important necessities.
First Aid Box & Extras
You should never go camping without a first aid box. Other safety equipment to consider would be a flashlight, extra batteries, a water purifier and a lantern or solar light.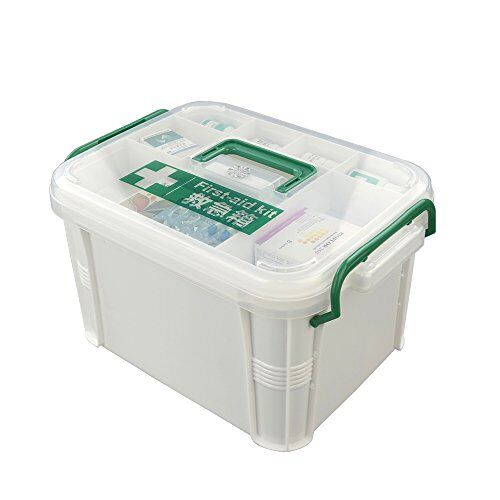 Small Toolbox
Alarge toolbox is not necessary. Fill the box with basics such as a hammer, screwdriver, an axe, tweezers and scissors.
Food, Drinks, & Snacks
The easiest way to decide what food to pack is to plan your meals. Your menu could include the classic campfire food for grilling like hamburgers and hot dogs.
Other cooking delights are a simple chili, fried potatoes or vegetable stew. For snacks, don't forget the potato chips, popcorn and marshmallows.
Cooking Gear
Camp food is the best. The ideal equipment for camp cooking is a Coleman gas stove.
Also pack a cast iron skillet, 2 small saucepans with lids, a multi-purpose sauté pan and a teapot. As well, you will need a can opener, a metal spatula, eating utensils, skewers for marshmallows and hot dogs, bowls, plates, a dish cloth and detergent.
Don't forget a cooler to keep perishables cold.
Other Extras to Consider
It is nice to be pampered while camping. There are also other items that can make your camping trip comfortable and exciting.
Inflatable Mattress

– sleeping on the ground can be cold. However, an

inflatable mattress

gives you enough padding to keep you warm and very comfortable. Also, bring a power adapter and extension cable so you can fill the mattress up with your car.

Tarpaulin or Canvas Tarp & Ropes

– a tarpaulin is perfect when it starts raining. They are easy to set up when you need a makeshift shelter to keep dry.

An Extra Rug

– a rug is nice to put in front of the tent to keep the dirt and grime out. You can also use a rug as a temporary tablecloth.

Indoor Activities

– sometimes you may be rained out and have to stay inside the tent. Indoor activities make outdoor camping memorable like board games, cards, a cribbage board or a few books.
Other Helpful Tips
Be Mindful

– always be considerate and mindful of other campers. Keep the noise and music down. Also, acknowledge time restrictions for your campground and take out all your trash when leaving.

Caution when Camping in the Outback

– rural areas have more wildlife such as bears, wildcats and other creatures. Always follow animal safety guidelines; they are for your protection.
There is nothing more magical and exciting than to camp outdoors. In truth, camping is where memories are made – tales by the campfire, starry nights and enchanting campfire food.
Whether you are experienced or new to sleeping outdoors, car camping essentials will make your trip a lot more enjoyable.